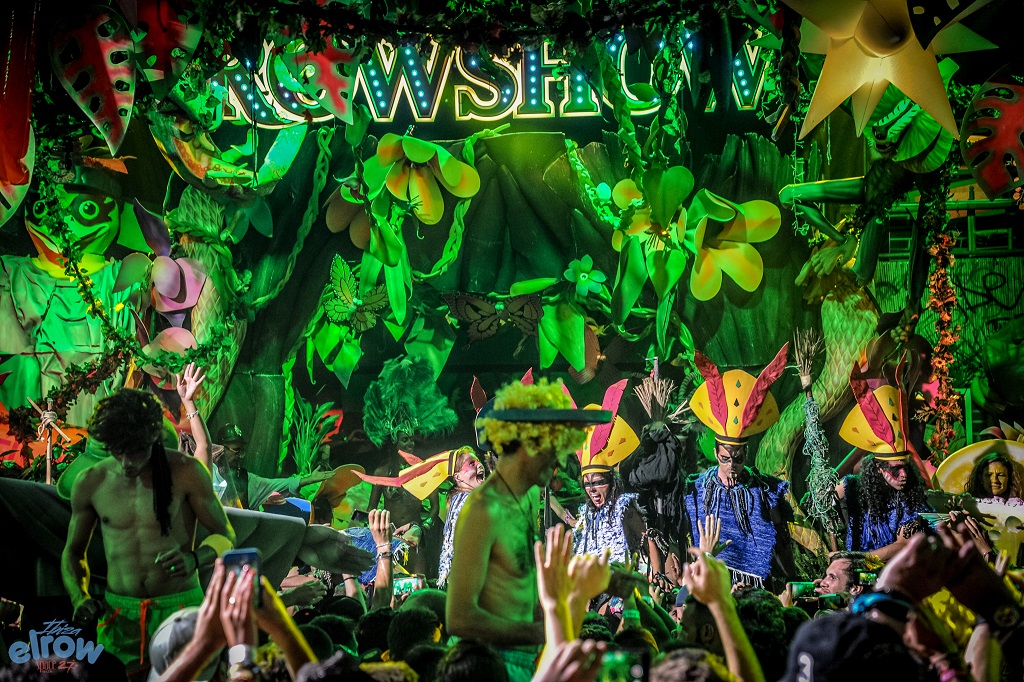 elrow ha celebrado su última fiesta en Space Ibiza por todo lo alto. Y como no podía ser de otra forma lo ha hecho de la manera más alocada posible. Con una producción de lo más creativa y fantástica – y donde por supuesto no han faltado los disfraces, los de sobra conocidos hinchables y mucho pero que mucho confeti-, el público no ha parado de bailar durante toda la noche al ritmo de la mejor música electrónica del panorama actual.
Un line up espectacular compuesto por Art Department, Iliario Alicante, Sante B2B Sidney Charles, De la Swing, George Privatti B2B Mario Biani, Eddy M, Andre Oliva, Dale Howard, Marymoon, Ion Pananides y Alex Pott.
Elrow ha pasado su última temporada en Space apoderándose de los sábados, desde el 4 de junio y hasta el 24 de septiembre. La experiencia ha sido más que satisfactoria, el público se ha entregado religiosamente todos los sábados y se han acoplado a cada una de las temáticas con las que elrow les ha sorprendido: Bollywood, Sambódromo, Far West, Singermorning, From Lost to the River, Psycodelic Trip, etc.
Durante la temporada han pasado por elrow un elenco de más de 65 artistas como Steve Lawler,Art Department,Hot Since 82,Ilario Alicante,Joseph Capriati,Kölsch,Seth Troxler,Sidney Charles,Dusky,Patrick ToppingyMatador(en directo), así como residentes semanales en forma deMarc Maya,De La Swing,Toni Varga,George PrivattiyMario Briani.